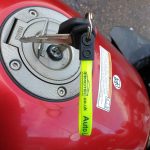 If you're wondering what to do if you've lost your motorcycle keys, we have the solution. Immotec provides an emergency bike replacement key service throughout the East Humberside area, including Hull, Scarborough, Bridlington and Beverley.
Do you have one of the following problems?
lost all your motorcycle keys?
need a spare bike key?
your bike ignition key is broken or worn?
Get a replacement motorcycle key fast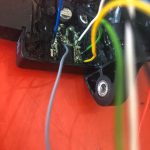 Our mobile service can reach you quickly and our fully qualified locksmiths will cut new or replacement motorbike keys whilst you wait. We work with most makes of bikes, including Honda, BMW, Kawasaki, Suzuki, Ducati, Yamaha, Triumph and Harley Davidson. We can also cut new keys for most models of scooter or moped.
We stock blanks of most makes and will re-programme your bike's existing ECU to accept the new keys. By all means contact your main dealer but most dealers are unable to supply a new key (which could take several days) without replacing your bike's entire ECU – which is very expensive.
In order to carry out the work, we will need to see the following:
Proof of ownership of the bike
Photo ID
For fast replacement motorbike keys, in East Humberside, call us on 07748 114114 or contact us online.