Drivers along the East Yorkshire Coast are often attracted to the delights of Bridlington, with its glorious beaches, great entertainment and nature highlights galore. With a harbour that dates back to Roman times and an Old Town in which to explore several shops and eateries, Bridlington has something for all interests.
However, if you're unfortunate enough to lose your car keys in Bridlington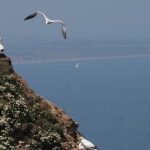 then you'll need immediate help from a trusted auto locksmith. For many years, local locksmith Immotec have been helping Bridlington customers who have broken or lost their car keys. We've helped families locked out of their car at nearby Bempton Cliffs and an elderly couple who lost their car keys on Bridlington beach.
We'll come out to your vehicle and make a new or replacement car key at the side of the road so you can continue your journey with as little disruption as possible. Our Emergency Car Locksmith Service for Bridligton operates 24/7, so whatever the time or day, we can help you.
Contact Immotec's Auto Locksmith Services for Bridlington on 07748 114114 or complete this short form online.