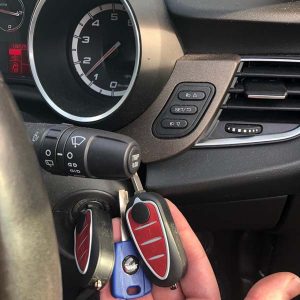 Your local car key replacement specialist
Immotec have many years specialist experience in replacing lost car keys and remote fobs. Breaking a car key in a lock, having your car keys stolen or even losing your keys is a stressful event as most of the time you only suffer this problem when you need your car. Immotec are aware that every customer is a priority. We will resolve your issue as quickly and efficiently as we can and with minimal fuss.
A Professional Car Key Locksmith at Competitive Prices
All our locksmith work is tested and guaranteed and we offer a skilled, competent service giving you peace of mind that your new replacement car or van key is as good as the key we have replaced. We offer competitive prices and can help with most makes and models of vehicle. Customer care and a good customer experience is our main focus by getting the job done right first time every time.
Experienced Auto Locksmith Based in Hull
Immotec are experienced in providing emergency car key solutions to customers in the Hull and surrounding areas since 2012. Owner Tom Walters is highly trained and knowledgeable on car key and ignition issues for most makes and models of cars and vans. From starting his first job as a mechanic , Tom became an expert in car diagnostics which often included solving car ignition and immobiliser issues. Founded in 2012, Immotec (Immobiliser Technologies) is now the go-to car key replacement service for Hull and the East Yorkshire region.
Dog locked in car?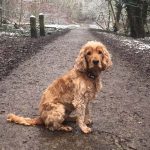 As a dog owner himself Tom understands the distress of customers who have locked animals in cars and lost their keys.
Top Tip If Your Dog is Locked in a Car

Don't panic! The more frantic you become, the more upset the dog will become. Keep calm and we will be with you as soon as possible. The same advice obviously applies to children who are locked in cars. Tom always carries complimentary water with him which can be given once he's gained access to the car. Immotec can also provide a tracking service so you can track our journey to you.
24 Hour Car Lockout Service
Our car lockout service (where our technician will gain entry to a locked vehicle without a key) requires proof of identity and ownership of the vehicle before Immotec will attempt to gain entry to any vehicle.
Emergency Car Key Replacements
So if your next Google search is car key locksmith near me, call Immotec on 07748 114114. All other customer appointments are carried out at your place of work or home for your convenience.
Need Help With A Lost Car Key?
We'll fix it
For a quick response
Call: 07748 114 114
APPOINTMENT
NEED HELP?