Scarborough is your typical English seaside resort, situated on the North Sea coast midway between Whitby and Flamborough Head. Fabulous beaches, lots going on for the kids and ice cream galore!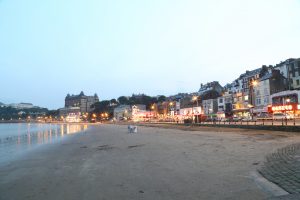 For years, Immotec have provided an emergency car key replacement service for Scarborough locals and visitors alike. We frequently receive calls from customers who have mislaid their car keys somewhere in the resort, whether it's walking along the shore, scrambling along the parapets of Scarborough Castle or simply whilst enjoying a relaxing coffee on the front.
Don't worry, our emergency car key replacement service is just an hour's drive from our base … and we might even already be in the area anyway. We can fix most car key or immobiliser problems on the spot with our mobile car key cutting machinery, letting you get on with the rest of your stress-free holiday.
Call us now on 07748 114114 or complete our lost car keys contact form and we'll be able to help.